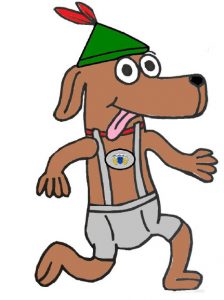 Whether your tiny racer is a sure-bet hot dog or a real long shot, please join us for a fun filled afternoon of food, music and canine merriment as we celebrate Springboro Oktoberfest's Annual Wiener Dog Race!
When: Saturday, September 11, 2019
Time: 12:00 pm
Location: 5 West Mill Street, Springboro OH 45066
Registration Deadline: Sunday, September 1, 2019
DOWNLOAD THE REGISTRATION FORM HERE…
Questions? Contact Pam Crooks at 937-672-8639 or gpmandk@msn.com
Prizes for 1st, 2nd & 3rd place winners!!!!
Don't Wait, Register your Dachshund for the BIG Race!!!!