OktoberFest
in Springboro, 2022
Join Us September 9-10 for Authentic German Food, Fun & Fellowship!
Friday 6 PM – Midnight | Saturday 11 AM – Midnight
Oktoberfest in Springboro is one of the premier events held each fall the entire family can enjoy. Produced by the United Church of Christ, the festival allows for a number of local charities to benefit.
Authentic German food, biers and wines are enjoyed by all — everything from Bratwust to Schnitzel. And there is also a Kids Fun Zone for the younger attendees to experience.
Plenty of games, polka music, dancing and fun for everyone! When it comes to festivals, Oktoberfest reigns supreme!
Admission is $3 per guest (payable at the front gate)
FREE ADMISSION – active military (with ID) and kids <12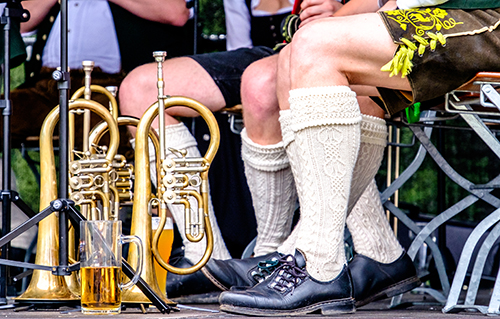 Let your taste buds experience the old-world flavors of German cooking and beer while attending Springboro Oktoberfest on September 9 – 10.
We welcome you to bring your friends and family members to enjoy an event with food, singing, polka music, dancing, games and much more!
The Springboro UCC is proud to support local charities in need with the proceeds from this event. Do your part to help others while helping yourself!

Oktoberfest is proud to recognize our
sponsor of the German Band
the Bergstrasse Boys from 7 – 11 p.m.
on Friday September 9.
USA Benefits Group has been serving individuals, small business owners and the self-employed since 1988. We offer a variety of insurance products nationally including; Health, Life, Medicare, Critical Illness and many more. We not only guide our clients to create the best insurance package to fit their needs and budget, we also educate them in order to utilize their benefits to the fullest extent. For many individuals, this knowledge saves thousands in medical bills and premium payments each year. We pride ourselves in working for our clients and not the insurance companies. Experience the difference with a Broker in your corner!
charities benefiting
from Oktoberfest
In the Bible, God makes it very clear that serving others and being charitable are two of the most important things we can do while on this earth. The United Church of Christ puts God's words into action, as portions of our proceeds for Oktoberfest will be split between the following area services — providing for those less fortunate than ourselves.