The 2020 Oktoberfest will be Carry Out Only
Thursday, September 10 | Friday, September 11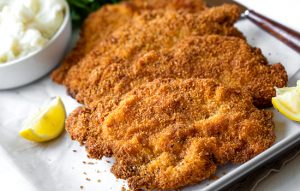 The Springboro Oktoberfest team will be offering our variety of German Dinners, Wurst Products and Desserts on a carry out basis this year. So you still can celebrate Oktoberfest and enjoy your favorite cuisine as you have done in the past.
The lingering pandemic and social distancing may prevent us from holding the outside celebration you have come to love — but that won't be stopping us from providing you the same, tasty German cuisine you crave!
PLACE YOUR TAKE OUT ORDERS HERE…
---
Oktoberfest Festival, September 10 & 11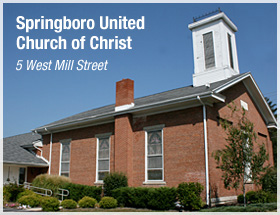 The Springboro United Church of Christ (UCC) is recognized as the oldest west of the Allegheny Mountains (1805). It's members are committed to helping the community of Springboro and beyond with a purpose of caring and fellowship. And what better way to raise funds for those less fortunate, than to enjoy Oktoberfest food, fun and entertainment!
Embracing its German heritage as the former German Reformed Church, the Springboro UCC is proud to bring Oktoberfest to Springboro! The two-day festival is a celebration of authentic German food, beer, wine, and entertainment for the whole family.
---
Fellowship, Fun and Purpose
In keeping with our traditions of helping those in need around us, the Oktoberfest Springboro celebration uses event proceeds to support deserving charities including:

---
Help Others While Helping Yourself!

Please support the Springboro UCC in helping these fine organizations, while you take part in this fun, family event. Enjoy German food, beer, wine and activities with us on September 10 and 11, and also help the community around you in the process!
Contact us for more information…
Volunteer your time to help ensure a successful festival…