Oktoberfest Volunteers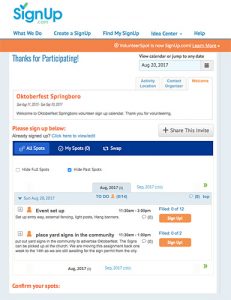 Help Make This Year's Fall Festival One to Remember – Sept. 10 & 11
Thank you to our Oktoberfest volunteers who make this possible. We still need help in many areas, so please do not hesitate to volunteer your time if possible. To help with the volunteer sign-ups for our fall festival, we are now registered with VolunteerSpot.
Here's how it works, in 3 easy steps:
Enter your email address. You will NOT need to register an account on VolunteerSpot in order to help

Sign up and choose from the available spots. VolunteerSpot will send you an automated confirmation and reminders. It's that easy!
---
 In-Kind Donations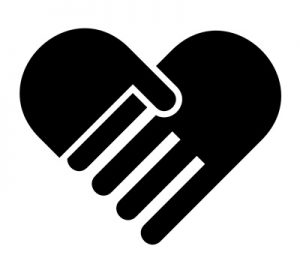 If volunteering does not fit your needs, we also offer opportunities to make in-kind donations. Below are some examples of such donations that are needed, but not limited to these. If you don't have time to volunteer, but feel that you can provide a product we can use please contact us.
Promotional items such as discount coupons, or give away/free items used to reward Oktoberfest volunteers

Food donations such as hotdog buns, condiments (ketchup & mustard), pork, chicken, produce goods, bags of ice, soft drinks, coffee and cases of water

Paper plates/bowls, plastic silverware, napkins, disposable cups, cleaning supplies and more