Oktoberfest | Dayton's Best Fall Festival!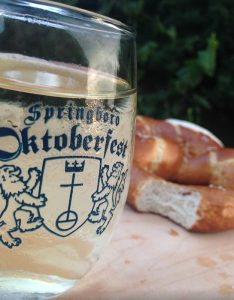 It's never to early to start planning for Oktoberfest! We are proud this event is recognized as one of the Dayton area's best fall festivals. We are continuing to learn from past experiences to improve the upcoming 2019 Oktoberfest, held at the Springboro United Church of Christ.
Be sure to mark your calendars for attending the festival on September 6th and 7th. We plan to have all the authentic German cuisine, beverages and entertainment that has helped our Oktoberfest become a tradition for Dayton area residents.
Of course, proceeds go to help the Military Order of the Purple Heart, the Shriners Children's Hospital and the local Springboro Community Assistance Center (SCAC). So please plan on attending not only for the food, fun and festivities – but also to make a difference in the lives of those less fortunate.
Your comments are always welcome, and you can contact us by calling (937) 748-1969 or via e-mail.
Volunteers are ALWAYS needed – so if you are willing, please help us with whatever time you can offer.