Oktoberfest Sponsors for September 9 & 10, 2022


Ensuring the Success of Our Fall Festival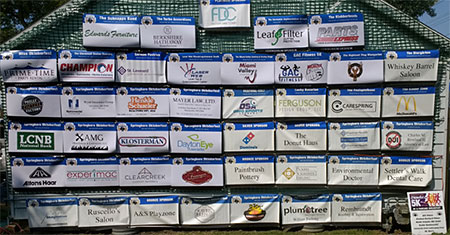 The Springboro United Church of Christ would like to recognize these fine organizations who have stepped up, helping to turn the Oktoberfest event from a concept into reality. Without their help, our fall festival would be possible.
We encourage you to please take the time to visit the businesses web sites, which are linked below, and support their companies whenever looking for goods or services they offer.
Become an Oktoberfest Sponsor…
Web links have been added to the company listings below:
[accordion multiopen="true"]
[toggle title="Platinum Sponsor(s)" state="opened"]
[/toggle]
[toggle title="Germanium Sponsor(s)" state="opened"]
[/toggle]
[toggle title="Gold Sponsor(s)" state="opened"]
[/toggle]
[toggle title="Silver Sponsor(s)" state="opened"]
[/toggle]
[toggle title="Bronze Sponsor(s)" state="opened"]
[/toggle]
[/accordion]