EXCLUSIVE AYINGER BIER TASTING AT
OKTOBERFEST SPRINGBORO – SATURDAY
SEPT. 10 AT 2:00 P.M.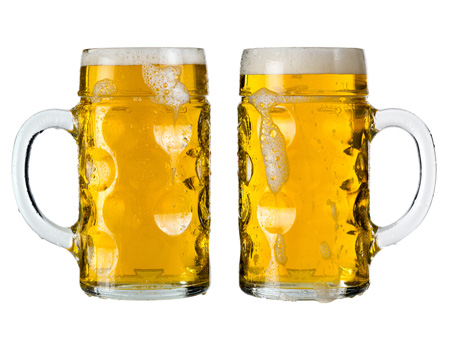 Ayinger bier tasting led by Midwest representative David Andes! The Ayinger brewery, located just south of Munich in Aying, is one of the most respected breweries in Bavaria with countless World Beer Championship gold medals and consistent RateBeer.com and BeerAdvocate ratings of over 98%.  RateBeer.com listed Ayinger as the "best brewery in Germany" based on the thousands and thousands of consumer rankings in 2015-2020.
At the tasting David will take you through 6 different styles of Ayinger biers, 1 of which will be EXCLUSIVE to this tasting and will NOT be available to the general public at the Oktoberfest.  You'll learn the history of each bier, how it is brewed, and the differences in the ingredients that go into each one. 
Ticketed participants will receive:
Access to the private bier tasting with Ayniger bier representative, David Andes
5oz pours of the following Ayinger biers: Ayinger Bräuweisse, Ayinger Barvarian Pils, Ayinger Bavarian Dark Lager, Ayinger Oktoberfest-Märzen, Ayinger Celebrator Doppelbock, and Ayinger Weizenbock (exclusive to the tasting!)
Food sampler of Oktoberfest Springboro menu items
Guaranteed Gemütlichkeit!!  (i.e. a super fun time!)
PRESALE SPECIAL – Purchase advance tickets before September 1st, and receive FREE Gate Admission to Oktoberfest Springboro ($3 value)
Tickets are limited for this event and it is guaranteed to sell out!  Secure your tickets for only $20 today! 
For more information on the Ayinger brewery, descriptions of the biers being included in the tasting, and a video tour of the brewery, visit www.merchantduvin.com/brew-ayinger.php.
See you at Oktoberfest!

 

PROST!!
Back to Springboro Oktoberfest web site…